Article regarding Process Specs in JEC Composite Magazine
2020-07-22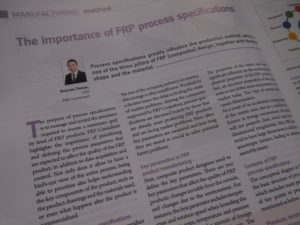 The title of " The importance of FRP process specifications " written by FRP Consultant Corporation CEO, Shuichiro Yoshida, was published in JEC Composite Magazine #135.
JEC composite magazine covers core engineering/business news in composite industries.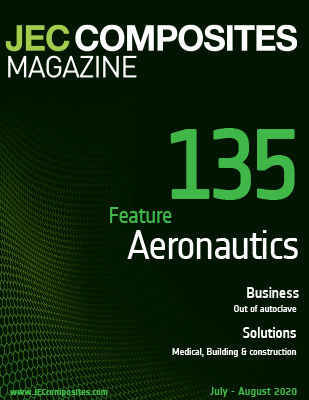 (The image above is linked to JEC Composite Magazine webpage.)
Summary of the article
The article mentioned the points as shown below;
– What is the role/purpose of process specifications?
– What is the key process parameters for composite parts manufacture?
– What is the basic structure of process specs?
Many of companies would like to close their process of composite parts manufacturing. But this will lead to fatal issues after production start.
The main purpose of process specs is NOT to disclose detail process know-how. The most important point is "process data storage" in addition to management of representative process parameters.
When market issues related to composites products occur, what you are doing as an initial action? It is believed that people are going to check "process data".
But there don't exist process spec to define process data storage in many cases all over the world, therefore, cause investication about the market issues should be difficult.
This article would help to understand the method for market issue rapid solutions.
Your contact regarding the article is here.