Small strain measurement module for composite structure monitoring
2020-07-01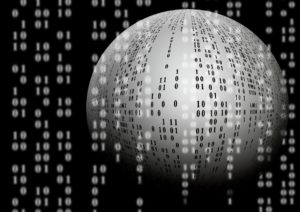 Image by Gerd Altmann from Pixabay
Strain monitoring should be one of important technologies in composite industries to avoid fatal breaking.
Glosel Co.,Ltd. in Japan released new type of semiconductor strain sensor module, STREAL. The summary information will be reviewed the
URL below (only in Japanese).
https://www.glosel.co.jp/streal.html
Semiconductor strain measurement module summary
STREAL consists of sensor elements, A/D converter, and amplifier are installed on semiconductor system.
The features and their summaries are below;
A. Extremely small size
Bridge box and amplifier are necessary for strain measurement at least.
But STREAL has already included all of the functions above within the size of 2.5mm X 2.5mm.
This will enable us to introduce strain monitoring system to wide range of products.
B. High precision
Measurement accuracy is basically 1 X 10-6 [str].
As basic strain measurement, this precision would be enough.
C. Realtime monitoring
Necessary electric energy is pretty low, and one thousandth compared with traditional strain gages. Consumed power is about 3mW.
Because of this feature, long term measurement will be possible.
Button battery can be source of energy, and temperature calibration for strain measurement is automatically conducted.
Reason of strain measurement sensor application for composites
Possible application for strain measurements would be;
– Pressure/Load
– Torque
– Vibration
Glosel Co.,Ltd. mentioned that possible applications like monitoring, recording, and controlling in the fields like pressure sensor, robot & motor in the wide range of industries (rain ways, wind power, pressure tanks and other infrastructures, also some medical categories).
As composite applications, it is necessary to think about product life.
Cyclic stress will have impact on material life. But nobody knows stress cycle number after it is installed in applications.
If monitoring sensor module like STREAL can be applied to dynamic parts made by composites, strain information will be very helpful for material life evaluation.
Application for infrastructures is also possible.
Composite has been applied to infrastructures like pipes, bridges, and roads for the purpose of maintenance free and long life.
But unexpected impact like car crash accidents, earthquakes, or floods etc. would be the cause of initial damage of composite structures.
From the viewpoint of composite design and quality, catching initial event is the key.
Once damage proceeds to interlaminar direction of composites, fatal breakage will come suddenly especially if the materials are brittleness like composites with thermosetting matrix resin systems.
Monitoring system like STREAL would be one of the solutions in order to escape composite fatal breaking by grasping initial change and/or unexpected impact on it.
For more information:
https://www.glosel.co.jp/en.html